This section of my site will link you to many other enthusiasts from around the world, as well as reference sites - and hobby shops.
IF YOU WOULD LIKE TO BE ADDED TO MY LINK PAGE - PLEASE EMAIL ME WITH YOUR CODE - EXACTLY AS IT SHOULD BE.......of course - I would appreciate if you added me to your site as well!
REFERENCE SITES:
: The biggest resource for vintage Tamiya on the net.

: Excellent magazine - even has a Vintage R/C colum !! ;)
HOBBY SHOPS I RECOMMEND :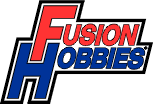 : A great hobby shop located in the UK. Particularly good prices for UK based buyers!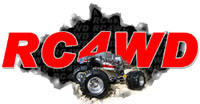 : Hua will help you with ALL your monster truck needs!
FELLOW ENTHUSIASTS PAGES:
: Theo is a true enthusiast - Loves to restore and run his cars.

: Emerson is from Taiwan. An awesome collection, I would LOVE some of his cars !

: Great little German "gas" enthusiast site.
HIRO'S R/C PAGE : Fantastic mix of old and new cars - excellent for sale sections !!
ROBY'S TAMIYA DATABASE : The original! Early Tamiya cars like the scorcher series, and 3 speed trucks!
ANDREA'S TAMIYA ISLAND : Another enthusiast who loves restoring !
DAVID'S LAND JUMP SITE : Own a Land Jump or Mint Las Vegas?
SJOERD'S SITE : A young, enthusiastic collector.
TOYS FOR BOY'S : Marc has some BEAUTIFULLY restored cars here, some rare ones too!
LANDJUMP.NET : Another follower of the awesome Kyosho vintage fire breather.
Martin Hansens Site : Martin has a great site. Friendly as well ! :)
"ROOPS" site : Nice site - simple layout......good guy to boot.
BIG AL's TAMIYA WORLD : Cool site - nice layout, with many interesting cars.
ALWAYS UNDER

.......LOOKING FOR NEW LINKS ALL THE TIME.